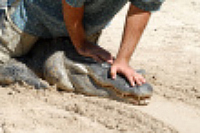 Alligators like to swim unseen under water to surprise their prey. Shining the floodlight on alligator tricks helps us follow Paul's command to expose the unfruitful deeds of darkness in Ephesians 5:11. Paul said to take care of the sin before practicing subjection and leadership. With our obsession on subjection, we get it exactly backwards.
Emb

arr

ass the Alligator Newsletters
Volume 4, Issue #3, August 7, 2014:
Wrestling the fifty shades of Grey alligator

When E L James was asked in an interview on the View if she was going to write another book for the internationally best-selling trilogy Fifty Shades of Grey, she replied, "Never say never." It is rumored that James is working on a new book, or perhaps a trilogy going over the same time period as the original trilogy…only from the sexual abuser's viewpoint. Indeed, the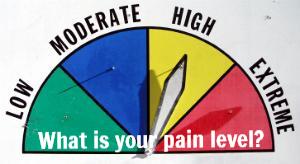 third book in the trilogy ends with a flashback inside Christian Grey's head as he sees Ana for the first time. He fantasizes about hurting her—as much as she can endure.
While many people speculate that the movie will get more men involved in Grey's philosophy that pain equals pleasure, a book from Grey's viewpoint will accelerate the rate that love is removed from lovemaking and encourage violence against women. Sex without love is already a major problem on college campuses including Catholic and other religious institutions. Donna Freitas explains in her book The End of Sex: How Hookup Culture Is Leaving a Generation Unhappy, Sexually Unfulfilled, and Confused About Intimacy:
"Typically, students used three major criteria to characterize the hookup:
A hookup includes some form of sexual intimacy, anything from kissing to oral, vaginal, or anal sex and everything in between.
A hookup is brief—it can last as short as a few minutes to as long as several hours over a single night.
A hookup is intended to be purely physical in nature and involves both parties shutting down any communication or connection that might lead to emotional attachment." (p. 25.)
Freitas drew her conclusions from interviewing both male and female students on a multitude of college campuses. She learned that both boys and girls numb their emotions with alcohol so they can survive the attack on their psyches that emotionally-bankrupt sex creates for their minds. Many young people use alcohol to loosen up for uninhibited fun.
When you look at the Table of Contents for my book The Song of Solomon Love Triangle, you'll see that I titled one chapter "Hey! God Said, 'Get Drunk on Lovemaking!' –Not 'Have Sex When You're Drunk.'" The Song of Solomon uses a powerful imagery of wine all through the book to teach about passionate lovemaking. However, this allegory is often missed by both Christians who are teetotalers and young people who frequent the bars. In my book 21 Reasons God Wants You to Love Passionate Sex, I devote a whole chapter to reviewing the Song of Solomon just through God's frequent use of wine to illustrate ravishing lovemaking.
Many young people today have far-more damaging hang-ups than their grandparents did. Unfortunately, these young people and their grandparents often grew up in unloving homes. As a result, they are clueless that God offers great physical pleasure and mental delight for those who dare to practice SPEAKING HIS BEAUTIFUL LANGUAGE OF LOVE. Such exhilaration transcends words.
In looking back over forty years of being the confident of both husbands and wives trying to survive unloving marriages, I've observed this: If the sexual relationship is defective, then the marriage is defective; and without a doubt, the home environment is defective for nurturing children. And many of these children are on our college campuses drinking themselves into mindless stupors and numbing their bodies so they don't care what their bodies do--searching desperately for the missing love of their childhood. And this is supposed to be fun?
If we're going to reach these young people and protect them from the Fifty Shades of Grey Alligator, it won't be by hypocritically pounding the pulpit in condemnation of their lifestyle. It will be by catching their attention with something better. A better life starts in our homes--by embarrassing the alligators until love for God and for each other reigns in our hearts and in our bodies. Our young people are watching us. They have always watched their parents. They are not easily fooled when we preach God's love, but fail to live it in our homes. Right now our love-starved children are watching the Fifty Shades of Grey Alligator who is speaking louder than our actions. What are our young people seeing when they watch yours and my lives?
What's the tip? The best way to fight the Fifty Shades of Grey alligator is by living God's love in our homes before we preach it.

Volume 3, Issue #2, March 26, 2013:
To see the abuser, we must admit that he exists
I am starting to realize how opening our spiritual eyes is similar to baby kitties opening their eyes. When our cat, Desiree, gave birth to her first litter of multi-colored kittens, she didn't know she needed to lick her babies' faces to keep their eyes open. So all four kittens' eyes matted closed with pus wi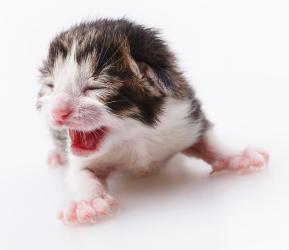 thin two days of their opening.
Several times a day, I washed their dark newborn eyes with a solution the vet gave me. Desiree anxiously commandeered my lap licking the medicine off their eyes as fast as I could put it on. Essentially, I was teaching this new mother that she needed to wash her babies' eyes. Within three days, Desiree was cleaning their faces all day long. Only then did their eyes stay open so they could begin to explore the world.
Like baby kittens, our spiritual eyes open slowly and need care to remain open. It is so easy for us to hide behind closed eyes instead of embracing the bright light of truth. But God's word provides a strong solution to dissolve the green matter that glues our lashes together.
In John Crippen and Anna Wood's book A Cry for Justice, they entitled Chapter 2: "To See the Abuser, We Must Admit He Exists." They begin:
In some ways, this is the most important chapter of this book. And yet, it is the most difficult to write—how do you write about something that is a ghost? How do we give substance to something that, when we reach out to touch it, disperses like fog? The power of the abuser lies in his ability to wear a disguise, to play a role, and to 'step out of character' into his true abusive self at will.
With our eyes sealed shut with the pus of ignorance, we blissfully assume everyone is just like we are. The book dispels this naive notion by highlighting numerous scriptures, such as 2 Corinthians 11:13-15, Luke 20:45-47, Acts 20:29-31, John 8:44, and Romans 3:13-18. I love the way they quote the whole scripture for quick reference so we never lose the flow of the context. They make it easy to see how these verses warn us about the abuser's treachery. Over and over the scriptures expose those who only pretend to serve God to get the upper hand in our lives.
Jeff gives many illustrations like:
"Here is a real example of a behavior trait of an abusive man in the church. My ex always, always, always, plans his good works to coincide with holidays so he can get good mileage out of it. For instance, this Christmas, he helped feed the homeless at his church. Now, when he goes back to work or talks with extended family, friends, when they ask about his Christmas, he can tell them how he fed the homeless. Think of all the people he can say that to. It is great PR for him, makes him look like a really good guy. It goes a long way for his facade. (These words come from an abuse victim in the book Behind the Hedge by Waneta Dawn)"
Chapter 2 concludes:
"Christians should know these things. Christ has told us about such people who claim they love God--1 John 4:20: If anyone says, 'I love God,' and hates his brother, he is a liar; for he who does not love his brother whom he has seen cannot love God whom he has not seen."
Thanks to Jeff and Anna, I have a new appreciation for 1 John 4:20. I have always applied this verse to myself striving to keep my attitudes and relationships void of bitterness. Their book washed some of the pus of naivety out of my eyes. I now see clearly the distinction between truly loving God and mouthing "I love God" to deceive others. An abuser boasts about his self-righteousness to fool his brethren, but in his heart he often harbors hatred for his spouse and children.
This is a small taste of the wealth of information in just one chapter of A Cry for Justice. Regardless of how much experience we've had in working with others, I highly recommend applying the healing salve found in this book to wash away some of our blindness. Whether we choose to see them or not, the abusers are all around us declaring, "I love God," but all the while preying on their families and using the churches to get away with it.
These excerpts are from Chapter 2 in A Cry for Justice by Jeff Crippen and Anna Wood. You can order it here now.

Volume 3, Issue #1, January 29, 2013:
Look crazy-making alligators in the eye with logs

A favorite trick of manipulating alligators is constantly swinging between two extremes to keep their prey off balance. One woman was taking care of her elderly mother who recently moved to a retirement home in the same town. She benefited from discussing the new circumstances with her husband. However, sometimes when she brought up the current problem, he would scream at her, "This house isn't big enough for both your mother and me!" He'd hit the table with his flat palm to make a loud boom and hollering, "Either you quit talking about her or I go!"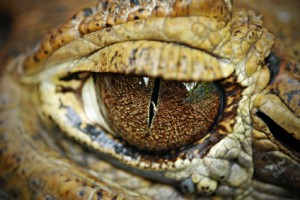 In a few days or weeks he'd ask, "How's your mother doing? Is her physical therapy working?" He'd keep the conversation going for 30 minutes or more expressing concern for his wife and how she was holding up.
Later, assuming he was thinking more reasonably, she'd try to get his advice again. Shocking her, he'd throw a fit guaranteed to embarrass other alligators. When she said, "I never know what you want," he offered no explanation. His vacillating between screaming and showing concern continued. The alligator's behavior added to the wife's stress of being forced into dealing with a demanding parent.
Then the wife found her husband's secret diaries. She learned when he seemed concerned; he was actually gathering data for his next tantrum to help him run down her mother. His written words indicated he was taking advantage of the wife's burdensome situation in an attempt to ruin her relationship with her mother.
The wife began keeping a log of incidents when her husband blew up or threatened her with dire consequences. She recorded dates and times. She kept track of conversations where he calmly brought up subjects that were taboo for her to mention. She noticed how he faked concern for her to ridicule her mother.
Studying her logs, she saw a pattern of deliberately swinging from one extreme to the other. Her abusive, now ex-, husband had mastered the Crazy-Making Game that abusers love. And he was using it to isolate her from family who could more easily see through him and offer her support.
Tip: Keep logs to analyze what is going on in your home. If a husband or wife can't see a pattern in the bizarre behavior of fluctuating screaming and concern, perhaps a friend can help open his or her eyes. The Crazy-Making Game gives alligators an unfair advantage in manipulating others.
Subjection does not prevent a wife from looking logically at her husband's behavior. The Apostle Paul forbids subjection to fraud, deceit, lies, and bullying (Ephesians 5:11). Likewise, any parent who has a child with unlikely injuries or growing sadness needs to start a log to determine if the other spouse is out of control when alone with the child.
The "for better or worse" clause in many marriage vows is not a license to abuse or manipulate anyone—spouse or children. It refers to circumstances beyond one's control such as health, finances, and natural disasters.
Unfortunately, many men and women marry with hidden agendas that have nothing to do with love--for the spouse or the children. Then they pursue their secret plans with crazy-making tactics. Step outside your pain and confusion to clear your thinking with pen and paper:
John 3:20-21: "For everyone who does evil hates the Light, and does not come to the Light for fear that his deeds will be exposed. But he who practices the truth comes to the Light, so that his deeds may be manifested as having been wrought in God."
It goes without saying: Do not write or keep your log on a computer. Even though you may hide it well, certain procedures allow others to quickly sort and find what you worked on last--even deleted documents. Many abusers track the spouse's computer usage to keep the upper hand in playing the Crazy-Making Game.

Volume 2, Issue #2, July 31, 2012:
VIAGRA® can't replace soulmating for great sex
Medical researchers discovered VIAGRA® by accident when they tested a new drug to lower blood pressure. Dr. Brian Klee, senior medical director at Pfizer, told French news agency, AFP what happened. "But one thing that was found during those trials is that people didn't want to give the medication back because of the side effect of having erections that were harder, firmer and lasted longer.''
While men flocked to their urologists' offices, two truths emerged about VIAGRA®. Dr Abraham Morgentaler, director of Men's Health Boston, and associate clinical professor of urology at Harvard Medical School, explained as he hailed VIAGRA® as a "benefit to medicine." He said, the drug had not delighted all those who took it. "There are two truths to Viagra: for those who refill (get a new prescription), it's wonderful and they're happy.... But a lot of people look to Viagra for personal happiness, thinking a hard penis can resolve relationship issues,'' and they end up disappointed, said the doctor, author of the book The Viagra Myth. (Viagra: still going strong 10 years on, Karin Zeitvogel in Washington AFP, March 23, 2008.)
VIAGRA®, a miracle drug for erectile dysfunction, cannot throw fairy dust over an unloving male body to miraculous turn it into a love machine. The drug lords have recognized the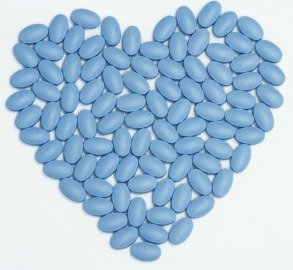 limitations of their recreational drug of choice from the beginning. Notice what Pfizer's medical flier says under "Mechanism of Action":
"The physiologic mechanism of erection of the penis involves release of nitric oxide (NO) in the corpus cavernosum during sexual stimulation [emphasis added]. NO then activates the enzyme guanylate cyclase, which results in increased levels of cyclic guanosine monophosphate (cGMP), producing smooth muscle relaxation in the corpus cavernosum and allowing inflow of blood….Sildenafil [the primary ingredient of VIAGRA®] at recommended doses has no effect in the absence of sexual stimulation [emphasis added]." (VIAGRA® [sildenafil citrate] Tablets [NY, NY: Distributed by Pfizer Labs, Division of Pfizer Inc., January 2010], LAB-0220-7.0.)
The bubble packaging containing the "rounded-diamond-shaped" blue tablets warns patients that VIAGRA® cannot create love in the bedroom: "VIAGRA® works in 30 to 60 minutes. But only when you are sexually stimulated (like from kissing or touching) [emphasis added]....For the best experience with VIAGRA® (sildenafil citrate), keep these tips in mind." (Pfizer Pharmaceuticals folder inside medication.)
Even the manufacturers of VIAGRA® recognize sexual function is first an expression of the man's heart, not the flow of blood to his organ of love. Medical science does not have a magic pill to force a husband to love his wife. For ecstatic lovemaking, God has patiently taught for over 3000 years in the Song of Solomon a couple must take the time to soulmate and engage in frequent sexual bonding.
VIAGRA® helps a mental adulterer sin with his eye and hand
The insert for the little blue pill doesn't say this outright. But VIAGRA® also enhances mental-adultery activities. One wife wrote, "I saw my husband take VIAGRA® before going into his office to engage in phone sex. When I objected, he said, "What's the big deal? No one is getting hurt." As the packaging says, VIAGRA® works "only when you are sexually stimulated (like from kissing or touching)." For mental adulterers, it enhances what they've trained their brains to enjoy, i.e. masturbating to phone or Internet porn, breast ogling, or feelin'-'em-up groping.
VIAGRA® won't cure a loveless marriage
God's design for chandelier-hanging sex is to take care of the soulmating between a husband and wife. For more information read my articles:
Great lovemaking is an expression of both the husband's and the wife's hearts. The better Christians we are, the better lovers we become. This liberates our bodies to Speak God's Beautiful Language of Love that transcends spoken words. VIAGRA® simply serves as a tool to sometimes help when health gets in the way of the physical connection between two emotional lovers. But just as mankind has perverted God's wonderful design for sexual love between a husband and wife, man has abused nature's help. Only your doctor can advise you about using VIAGRA®.

Volume 2, Issue #1, June 15, 2012:
Beware of alligators stealing your happiness
Jeff Crippen and Anna Wood discuss "The Abuser's Use of Shame and Fear" in chapter 4 of their book A Cry For Justice: Recognizing Perpetrators of Domestic Violence and Abuse in the Church and Rendering Justice and Aid to Their Victims. One of the tactics for producing fear is raging. And what sets off the abuser's unreasonable rages?
Jeff and Anna share: "Raging can be kindled in a microsecond. It is actually more an act of an evil intent rather than a 'loss' of temper or control. The rager can start or stop his tirade when the phone rings or there is a knock at the door, and he can choose to rage about a certain thing one day and ignore it the next.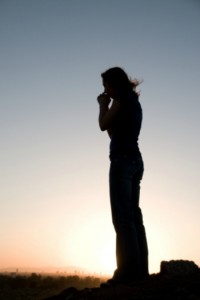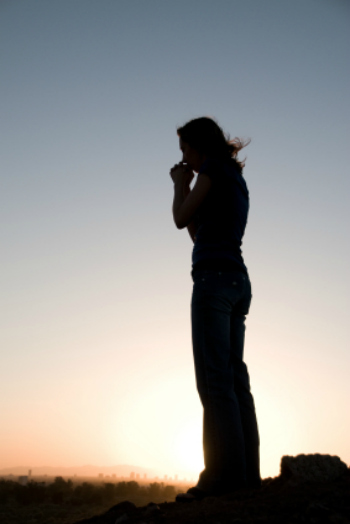 "One victim described how her abuser husband could explode in a surprise attack, and what often set these rages off was for him to see her or the children happy. Once he walked in when two of them were laughing, really enjoying themselves in a rare moment of fun. He threw his drink across the room, smashing the glass on the wall, and launched into a hellish tirade against them."
And why is happiness such a heinous sin against the abusive husband and father? Jeff and Anna explain: "Happiness and joy in victims removes the abuser from the center of their universe, and he won't have it. A happy person is a free person, and the abuser thrives on keeping his victims enslaved." (Unpublished manuscript at the publishers, p. 72. Used by permission.)
In other words, if an alligator allows his victims to be happy, then he loses much of his power to manipulate them. His job is to keep them always guessing and off balanced about what he wants from them. A happy, laughing family limits his control.
This is not just a trick of men. Wives have been known to pick a fight when their husbands came home excited about an achievement at work. A man at a class I took, told me when he learned what I write about, "My ex-wife's tongue was so vicious, I will never marry again. I prefer the company of my horses and dogs to a woman who was determined to continually tear me down."
So if you're depressed and can't seem to please the alligator, step back, watch, and listen. Take note of what sets him or her off. Then thank God often for opening your eyes. You may want to visit your local spouse abuse shelter to get advice on how to deal with your particular situation.
For more information from Jeff and Anna and to watch for this excellent book coming available, sign up for Jeff's blog. Start by reading his excellent article, "Bitterness or Righteous Anger--How to Tell the Difference." Jeff brings 12 years of experience as a police officer and 10 years of service as a pastor to his study of domestic violence. Anna Wood reveals the emotions of an overcomer of suffering to this work. "Her goal in life is to bring glory to God and in keeping with that goal dedicates this work to the glory of Christ."
A Cry For Justice is scripture rich and designed for ministers and elders to help them move past gullibility. Evil men count on spiritual leaders falling for their smooth lines that admit just a little bit of wrong doing before heaping mega blame on their spouse. This naiveness transforms the listeners into participants in their sins in the home. (Proverbs 26:23-28)
The scriptures and naming of the abuser's tactics will help free many victims and turn them into overcomers. I'm so excited about this book, I can hardly wait to buy a copy and highlight the scriptures and discussion. I highly recommend it.

Volume 1, Issue #6, July 26, 2011:
Don't play games with alligators
Alligators love secret games. When your anger flares over abuse, a game-cheating alligator sits down at the table to play with you. But when the pressure is off, he returns to the way he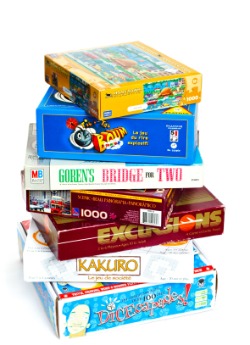 was before. Only now he is more skillful at hiding his conduct. Instead of changing from the heart, he's calling your bluff to get the upper hand.
Sexual abusers and duds can fool you over and over because you never realize you're in a championship tournament. Naively, you think, "Finally! It's going to be the way it should have been all along. We've arrived at a good marriage." No, you've just married a manipulating alligator who is getting your anger and hurt feelings back under control.
It can take scores of years to finish a game with an alligator who only plays when you're upset. And you often do not realize how skillful he is at cheating, until he becomes so emboldened he no longer pretends to play fair. Eventually, alligators become emotionally, sexually, or physically abusive. This signals he is getting worn out from playing the game and openly cheating.
The more you love the alligator, the easier it is for him to cheat at the game of life with you.

Volume 1, Issue #5, June 28, 2011:
Forgiveness doesn't mean stupid
One husband had engaged in a lon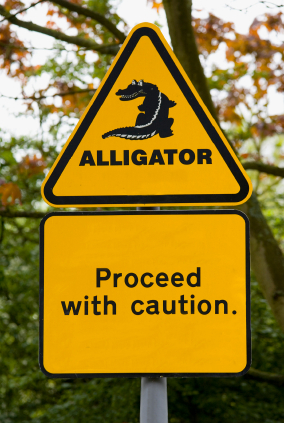 g-term affair that resulted in a child. The wife learned about the affair after it had gone on for over ten years. The husband, who claimed to be a Christian, went forward and confessed sin. After learning of the affair, the wife realized why their marriage had not grown emotionally although she had worked hard to make it a success.
Since her husband was mentally attached to another woman, it was impossible for the wife to create a true emotional bond with him. She told him now they needed to repair the emotional void between them and make their marriage be what it should be. Her husband said he had done everything he needed to do by asking for forgiveness. He said if problems still existed--they were her problems--not his. He concluded, "You just need to learn how to forgive better."
Repentance involves not only turning ones back on the sinful behavior, but also going forward to embrace righteous behavior. To please God, it's not enough to say, "I don't commit adultery anymore." A person must be able to also say, "And I find my sexual fulfillment with my mate" (1 Thess. 4:3-4).
Repentance is the first step in restoring ones relationship with God and others. A person must then go through the sanctification process. The apostle Paul says no one knows the thoughts of another person unless that person tells him his or her thoughts (1 Cor. 2:11). God reserves the right to judge a person's motives either for evil or for good (1 Cor. 4:5).
However, God does give us the right to make judgments based on the deeds or fruits of other humans (Matt. 7:20; Acts 26:20). In other words, God told Christians to not be stupid about professed repentance. Instead, a person is to examine the sinner's works for a change of attitude and action.
For a complete study of forgiveness and sanctification get your FREE pdf copy of Adultery and Sexual Addiction: A Plan for Healing the Soul and the Marriage.

Volume 1, Issue #4, May 31, 2011:
Don't be fooled by alligators threatening to resign from spiritual roles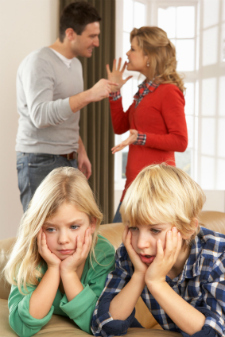 Too many preachers' and elders' wives know about this alligator trick guaranteed to sink a complaint to the bottom of the river. Instead of dealing with the wives' legitimate grievance, the husbands threaten, "Maybe I ought to resign until we get this problem solved."
Such wives often admire their husbands' work. They immediately feel the weight of the whole congregation on their shoulders. How can they deny others this wonderful man's wisdom and talent?
Simple. Say, "Yes, Dear, you should resign until we solve this problem. How can you teach the love of God when you don't practice it at home?"
I have personally observed a congregation losing a whole generation of young people because the two men, teaching the teenagers, and their wives covered up the sin at home. One man was an adulterer. The other practiced verbal abuse daily.
No one can teach what they don't know. They can fool a lot of people much of the time; but in the end, the price paid by the congregation and the bitterness in the religious workers' children comes out. Children readily notice Dad's hypocrisy and are damaged by it.
Just say, "Yes, Dear, you should resign."

Volume 1, Issue #3, April 26, 2011:
Beware of alligators quoting scriptures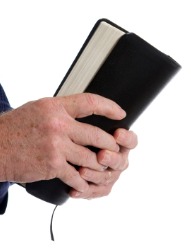 One of the most effective ways to deflect the spotlight from exposing sin in the home is to condemn the other person with scripture. Both men and women excel at this alligator trick. Notice what God thinks about this tactic:
Psalm 50:16: But to the wicked God says, What right have you to tell of My statutes, And to take My covenant in your mouth?
This scheme effectively silences Christians who love the Lord and are trying to please him in their marriages. If the Christian quotes a passage back to the mate, the spouse quickly twists the scripture into weasel words of condemnation. In other words, it's all about winning the argument and putting the other person down. How outrageous to use God's love as an excuse to mistreat others.
We are not bound by our mate's interpretation of scripture any more than any other human's views. God holds us accountable for determining his word for ourselves. Wives don't need their husband's permission to study and determine truth for themselves. Humans may be silenced by such distorting of God's word, but God sees the hearts:
Psalm 50:17: For you hate discipline, And you cast My words behind you.
God lists specific classes of people who offend him by quoting scripture:
Thieves (vs. 18)
Adulterers (vs. 18)
Emotional abusers (vs. 19)
Weasel-word liars (vs. 19)
Slanderers (vs. 20)

Volume 1, Issue #2, March 23, 2011:
Weasel-word liars never lie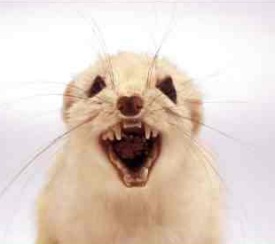 Alligators perfect the art of weasel-word lying and manipulation. Weasel words use a little bit of truth or leave out details to help the victim draw false conclusions.
Ironically, weasel-word liars often profess strong scruples about lying. That's how they can look you in the eye while they lead you down a path far from the truth. Some are so good at reworking the details and weaving tales in their distorted minds, I suspect they could even pass lie-detector tests.
A favorite weasel word tactic is to pretend to be too stupid to know how to have done something or to have a bad memory. Another is to not answer your question or charge, but to get highly indignant while demanding your proof. Or before they answer your question, they coyly ask, "What makes you think that?" So first, they determine what you know, then craft the minimum answer required for an illusion of truth. Alligators especially like to put words in your mouth by coming back later and saying, "You said … ." Then they proceed to try to beat you up over a misrepresentation.
It's like these alligators, men and women, young and old, went to Weasel-Word Liars Class 101. In reality, they often learned how to weasel-word lie in childhood for self-protection from an abusive parent or sibling. Then as their bodies matured, their problem-solving skills stayed locked in childish ways of coping.
Once your eyes begin opening to weasel-word lying, you'll spot these hidden alligator traps all over the place. In fact, some alligators become so proficient at weasel words that you seldom get a straight answer from them on anything.
Weasel-word lying is nothing new. King Solomon spoke about it in Proverbs 26:23-28. He began the section with "Like an earthen vessel overlaid with silver dross."

Inaugural Issue, Volume 1, Issue 1, February 8, 2011:
Don't let hurt feelings fool you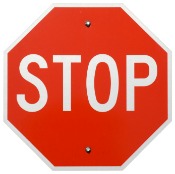 Hurt feelings are worthless for solving problems because they cause us to focus on restoring the relationship instead of eradicating the sin in the home. Getting rid of the sin should be taken care of before restoring the relationship.
Jesus knew how to balance hurt feelings with righteous anger that demanded a change. We all remember the story where Jesus drove the moneychangers out of the temple--his father's house (Matthew 21:12). Then, on his last trip to Jerusalem, he voiced his pain with, "As a mother hen gathers her chicks under her wing, so I would have gathered you, but you would not" (Matthew 23:37).
Jesus' emotional anguish was no less than ours, but he did not let it cloud his actions. He balanced his personal pain with driving the sin out of his home.
Jesus could not save everyone, although his heart longed to do so. And neither can we. For us to place unrealistic burdens on our teaching and marriages is a feeble human attempt to be greater than Jesus.
Click here to read the article "Some Battles in the Home Are Worth Fighting."