In this issue: Porn-Induced Frigidity with the Wife—What Christian Women Want to Know about Sexual Addiction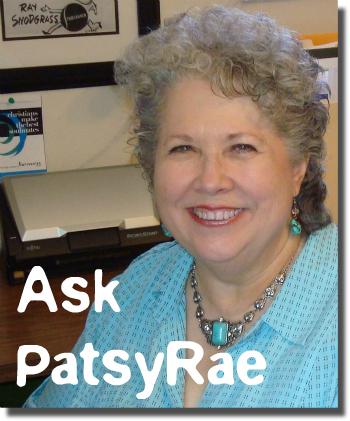 Differences between loving husbands and those addicted to porn
Five goals for learning about the devastation of porn in marriage
Sex is NOT GOOD with a sexual sinner
The wife is not the problem
It is disgraceful for sexual sinners to quote scriptures
Refuse to be a part of phony obedience to God
Porn kills desire for the wife
What that seductive dancing computer babe costs husbands and wives
God does not trap women in marriage to "jerking off jerks"

Dear Readers:
Many husbands contact me wanting to know what they can do to arouse their wife's sexual love for them. They feel rejected and unloved by the only woman they desire. When they try to explain their suffering to their wife, often she accuses them of being a sexual addict. She dismisses any attempt to improve their love relationship with, "How can I possibly satisfy you? You've looked at porn before."
Differences between loving husbands and those addicted to porn
Loving husbands complain about the emotional void with their wife—soulmating is what makes lovemaking exhilarating to them. They are starved for a wife who is hungry for them—who loves them both emotionally and sexually.
Sexual addicts don't get the emotional part of lovemaking. Like Solomon, sex is all about finding the perfect body to do the perfect technique with. These husbands often say, "No one is getting hurt, so what's the big deal?"
Loving husbands want to know how to better satisfy their wife sexually.
Porn is not about bringing joy and satisfaction to the wife. In fact, most porn queens don't even try to fake an orgasm. Porn is about masturbating into a beautiful, young body, as one wife so aptly explained it.
Since I will interview Oscar Miles, MA, NCC on Tuesday, August 9, 2011, at 8 p.m. CST, the July newsletter gives a glimpse into a real Christian marriage destroyed by the husband's addition to porn. Oscar works with young boys and husbands who are struggling to overcome sexual addiction. Here is what I hope to accomplish with this newsletter:
Five goals for learning about the devastation of porn in marriage
Let Christian women see what porn really looks like so they can quit rejecting normal, playful, loving husbands by falsely accusing them of being sexual addicts. Surely, they can recognize the difference between Desperate's husband and one who craves the emotional union in lovemaking.
Motivate Christian women to learn about God's role for lovemaking in marriage so they can free their minds and bodies to delight in speaking God's beautiful language of love that transcends words.
Teach Christian women God does not trap them in marriage to a husband addicted to porn. God gives them various ways of escape.
Motivate husbands headed toward full-blown sexual addiction to get help for solving their problem. I'll ask Oscar for his advice for any husband who sees himself in the letter below.
Alert religious leaders to the horrible consequences for the sinner and his wife and children when they bind where God has not bound by telling women to go home and be submissive to their husband's sexual sin.
I wish Desperate's plea for help was unusual. Unfortunately, the Internet has made her problem rampant in our homes and churches today. Listen to Desperate's cry:

Hello PatsyRae,
I've been married to my husband for almost twenty years and have spent them trying to survive the emotional roller coaster associated with his addiction to porn. We've been over the material you provided [Free booklet: Adultery & Sexual Addiction: A Plan for Healing the Soul and the Marriage]. He agrees with all the mechanics of how he became addicted, but he says he can't function sexually without the porn.
He tried for a while to eliminate viewing it before trying to be sexually active with me. Our sex life became non-existent. Then he started in again, much to my despair. The absolute gut-wrenching pain of it all is just about to do me in. So every time he approaches me, it's always after he has indulged in viewing porn. I can't stand having sex under those conditions and have told him so.
(1) He says as long as the actual act itself is good, I shouldn't be concerned. After all, he's having sex with me, not all those young girls he ogles for days and hours before coming to me for sex. (2) He says I'm the one with the problem.
(3) My husband is very knowledgeable when it comes to the Bible. He has many men he shares the scriptures with where he works. (4) Is allowing him to lead prayers and conduct Bible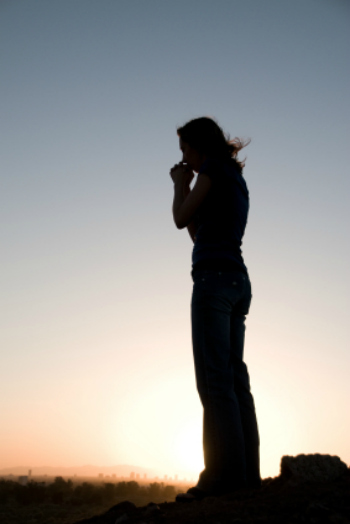 studies in our home something I should say I can't be a part of anymore as long as he is using porn? I contacted you before years ago and things got a little better for a while.
Then just like you said, he couldn't sanctify himself. And here we go down the road of life. I have not been keeping this sin hidden in our immediate household.
(5) We are both in our early 50s, so sexual desire has waned a bit. He says he has no desire whatsoever, and I've always been the one with more of a desire than him. This whole business of him claiming no sexual desire and spending so much time on the Internet downloading it, really, really is confusing to me. I'm afraid I will grow to despise him and be like some of those women you described in your books.
(6) I feel trapped in this awful situation. It's been ugly, very ugly, and it has made me feel ugly, unattractive, and undesirable for years. Frankly, I can't take any more.
Signed Desperate

Dear Desperate,
Your husband is on schedule for becoming impotent with you in his mid-50s because of his porn-induced frigidity with a wife. While your husband has exhausted you emotionally with his sexual abuse, he is also worn out with his game playing. Now drained of the energy to continually put you down, he has escalated the sexual abuse in your marriage by not even pretending to try. Your misery is just beginning.
This is why it is so important for people married to sexual sinners or sexual duds to EMBARRASS the alligator until the problem is truly solved. The sinner can't keep the pretense up forever, and the situation will only get worse. Once the spouse becomes impotent with the mate, any tenderness left in the marriage will disappear. And the emotional loneliness is much harder to deal with than the previous sexual neglect. This is probably the #1 reason older marriages fail. The sexual sinner stopped playing the games and mentally abandoned the mate. Many marriages can't survive such emotional devastation.
(1) Sex is NOT GOOD with a sexual sinner
One of the lies sexual addicts tell themselves and their spouses is that they are great lovers. While they may force their bodies through the motions of making love to their spouse, they take their minds somewhere else. With closed eyes and darkened lights, they revel in their secret fantasy world while avoiding the distraction of the spouse's presence.
Porn has nothing to do with teaching men how to satisfy a woman. It is all about the man releasing his fluids into or onto some willing woman. It promotes selfish male satisfaction in a way that degrades the woman without concern for bringing her to orgasm. Many wives have rightly said they feel like a receptacle for their husbands to masturbate into.
Sexual addicts and serial adulterers share this fantasy-world sex with homosexuals married to straights. Bonnie Kaye and Doug Dittmer, in their book Over the Cliff—Gay Husbands in Straight Marriages, interviewed homosexuals. These men confessed they visualize their wives as men or themselves as women with the wife playing the role of a man.
Scriptures and secular information suggest the only difference between the attitudes and activities of sexual addicts and serial adulterers with homosexuals married to straights is the outlet they choose for their perversion.
In I Cor. 6:9-10, Paul lumps all sexual sinners and spouse abusers together. They share low opinions of women and fail to appreciate their own masculinity or the responsibilities that come with leadership. None of them express natural love. Most of them exhibit childish problem-solving skills trapping themselves in adolescent sexual and abusive activities. Successful counselors treat the various sexual deviations the same.
Bonnie's and Doug's interviews with homosexuals revealed most of them feel no guilt about deceiving their wives. The fact that their betrayal denies their wives a fun, loving, frequent sexual outlet doesn't seem to affect any of their decisions as husbands.
In 2 Timothy 3:1-5, Paul told the young preacher Timothy to turn away from unloving people [without natural affection—King James Version]. Without looking up the word, we often simplistically assume this refers to homosexuals. It means "without love for family members," which includes sexual addicts, serial adulterers, sexual duds, and homosexuals. Such people are not good lovers, no matter how tightly they close their eyes and what they force their bodies to do with their wives.
(2) The wife is not the problem
One of the homosexuals Bonnie and Doug interviewed described sex with his wife as "vanilla." He lamented if she'd been a better lover, perhaps he could have overcome his homosexuality. In truth, it is impossible for a straight wife to entice a homosexual to fantastic heterosexual sex. She simply doesn't possess the right plumbing to turn him on.
Likewise, the wife doesn't have the right body features to turn on a sexual addict or serial adulterer. One wife, who found her husband's online porn, discovered he was fascinated with the boobs of 300-400 pound women. He desired nothing feminine nor normal. When she confronted him, he said, "I was just curious," a common weasel reply.
These three classes of sexual sinners don't have a clue about what creates ravishing heterosexual lovemaking. As sexual duds, they don't even deliver "vanilla" sex.
Sexual sinners are especially good at blaming the spouse for avoiding responsibility for their actions. But this is not about the wife. These sexual misfits don't have a clue about their own masculinity, let alone a woman's femininity. Thus, a wife should not take the rejection personally. It is about depreciating the wife's role in marriage, perhaps even hating women.
The apostle Paul tells Christians in Eph. 5:11 to not submit to sexual abuse or to accept the blame. Instead, Paul admonishes husbands and wives to expose the activity.
The author of Ecclesiastes counsels Christians to not enable sinners by trying to appease their anger aimed at intimidating the spouse into silence in 10:4:
If the ruler's temper rises against you, do not abandon your position, because composure allays great offenses.
By blaming the wife, these gross sexual deviates keep her off guard and working hard to save the marriage, while their sins thrive unseen. And all the while, their disrespect and hatred for her grows because she keeps bringing it up that she wants a normal, loving husband and father for her children.
(3) It is disgraceful for sexual sinners to quote scriptures
Psalms 50:16-21 is an interesting passage for several reasons. First, God said, "What right have you to tell of My statues?" Then he lists sinners who don't have the right to quote God, including thieves, sexual sinners, and verbal and emotional abusers.
Then God concludes saying, "I kept silence. You thought I was like you. I will reprove you and state the case." Just as Paul tells husbands and wives to not cover up sin in the home, God promises he will expose people who quote scriptures to justify sinning against their families.
And elders and preachers who continue to use these men in the work of the church? How outrageous!
(4) Refuse to be a part of phony obedience to God
Paul began I Corinthians 5 by talking about a sexually immoral man—a man who had taken his father's wife. Without giving specifics about the man's activities, Paul said it was gross sexual sin in the home—so bad even the Gentiles wouldn't do it! Paul admonished the Corinthian Christians to apply peer pressure to sexual sinners by withdrawing from them in 5:11-13:
But I actually wrote to you not to associate with any so-called brother if he should be an immoral person, or covetous, or an idolater, or a reviler or a drunkard, or a swindler—not even to eat with such a person [emphasis mine—PRD].
I have sat through many sermons and Bible classes where the teacher pranced around this passage explaining how everyone should obey it—everyone that is, except the spouse. These teachers said, "The wife can still cook her sinful husband's meals. She just can't sit at the table with him." And on and on their little rules went to nullify the plain teaching of the passage. The very ones suffering from sexual abuses are the best choices for applying the most effective pressure to change. Yet teachers punish the innocent by telling them to continue to submit to sin in the home! How outrageous!
Fortunately, some spouses intuitively ignore their religious leaders and fight for their marriages by kicking out the sexual and spouse abusers and insisting they get professional help. I have observed several desperate marriages become transformed after the spouse told the sinner, "You can't live here until you overcome your sinful conduct." Some of these men didn't get serious until they realized this time they weren't going to charm their way back home.
One husband quit playing games about solving his problem when he overheard his wife on the phone discussing the fine points of divorce and remarriage with a Bible teacher. I know a few cases where the spouse successfully worked at becoming sanctified while still living in the home. However, in those cases, the husbands truly repented instead of blaming their sins on the mate's "vanilla" sex.
But most of the time, sexual sinners just pretended to straighten up until the pressure was off and they had appeased their mate's anger. Then they returned to their old ways. Essentially, nothing touched their hearts. Instead, they became more skillful at hiding their sin against their wife and God.
A wife said, "The only time my husband was an exciting lover was after I told him I was divorcing him. It lasted only until I felt enough hope for our marriage that I no longer wanted to divorce him."
(5) Porn kills desire for the wife
Sexual sinners often became impotent with their spouses in their mid-50s, just like Desperate describes in her letter. The price for both the husband and wife is high.
What that seductive dancing computer babe costs husbands and wives
Eventually, it becomes easier for the husband to pleasure himself than to invest the effort to arouse his wife and satisfy her needs. After all, it takes time  and effort to connect with a live human being. Besides, getting along with someone requires a person to grow up emotionally and make compromises and learn complex problem-solving skills.
The husband's fantasy babe is easy to please and thinks he's wonderful.
She never complains if he spends money on himself while he makes his wife pinch pennies.
She doesn't care if he smells bad or doesn't brush his teeth.
She never talks back.
She requires no effort to please her or to get to know her as a person.
She doesn't want tenderness when the husband is busy.
After a while the husband believes he's wonderful and doesn't need to grow or change. It becomes harder for his wife to please him because he blames everything on her.
He begins to notice everything his wife does wrong.
He doesn't share his feelings because that would require discussion and compromise.
His marriage stagnates and fails to grow emotionally.
He stays locked in replaying newlywed gripes he never tried to solve.
He thrives on adolescent masturbation.
His wife fights the temptation to commit adultery either in her mind or body. She resents him greatly for putting her in this position.
While other couples mature into the comfortable excitement of the middle years, the husband stays focused on his interests while his wife keeps busy trying to make a life for herself apart from him.
They become like roommates instead of husband and wife.
He starts keeping count of everything she spends and resenting her needs and desires.
If he hasn't already committed actual adultery in the earlier years, he is especially vulnerable now.
They often move into separate bedrooms which widens the emotional gap between them.
He may feign impotence for medical reasons to no longer have to work at satisfying her sexual needs.
Finally, his wife's hormones slow down with menopause and life gets easier.
She stops climbing the walls sexually and doesn't try to seduce him anymore. Whew! The performance pressure is off.
She begins to realize he wasn't just defrauding her sexually, but was also neglecting her emotionally. Now instead of enjoying closeness that developed in each other's arms over the years, extreme loneliness overwhelms her.
She faces a new wave of temptation to have an affair—not for sex, but for soulmating and physical touch.
She knows he doesn't consider her worth his time and effort, so she doesn't look to him for tenderness.
If she keeps her mind and body pure, she wonders if God will allow her to experience love from a "real" man before she dies. She no longer prays for a long life for him. In fact, she may do the opposite.
The husband's hormones are also slowing down, but that doesn't give him peace.
The fantasy woman was all about sexual relief without commitment or investment of time. She doesn't offer him sexual warmth now that he can't perform as often.
His skills for emotionally satisfying his wife's needs are undeveloped from lack of getting to know her.
If his wife is still living with him, she may not want him intruding back in her life because he is now lonely.
The sad part is, fantasy was always lonely. The loneliness is just a million times worse when his slower hormones no longer cry for release with the dancing babe.
He still thinks he's wonderful. But the computer babes don't dance quite so well.
Still thinking he's a hot stud, he makes sexual remarks to young women in doctor's offices and family reunions. They run from his lecherous comments and false assumption that they find him attractive like his fantasy woman used to.
Was a husband's fantasy and pleasuring himself worth giving up his marriage and ruining the life of the wife of his youth by trapping her in a loveless marriage? He didn't want to invest the time in building a relationship with her, now it may be too late. She has always known he was not wonderful. And now he is not worth her time.
(6) God does not trap wives in marriage to jerking off jerks
Jesus met people on their turf and spoke their language. He went to the common people and rejected the religiosity of the scribes and Pharisees. In many ways, Bible translators have created false religious doctrines by choosing obscure words to translate simple concepts.
Proverbs frequently exposes the evil thinking and deeds of jerks. But by translating the concept with fool, instead of using modern language, Christians often miss the application in their lives and those they live with. Using modern words lets Christians boldly call a sexual sinner a jerk in dealing with outrageous sin in their homes.
For example, several Hebrew words translated fool are strong words conveying the idea of being "a morally wicked, vile person, and perverse." Notice some Old Testament sexual jerks: In Judg. 19:23-24, Lot described a request for homosexual relations as folly. Amnon, the son of David who raped his sister, became a fool in Israel (II Sam. 13:12-13). Prov. 10:23 says, "Doing wickedness is like sport to a fool."
It is as righteous as partaking the Lord's Supper for a wife to look her husband in the eye and ask him, "Are you neglecting my sexual needs because you are a jerking off jerk?"
However, she should not expect to hear the truth from him if he is guilty. One weasel-word reply is, "But what if the husband is visualizing his wife while he jerks off?" These men become steeped in their sin by becoming proficient at weasel-word lies to cover it up. See my booklet Adultery and Sexual Addiction: A Plan for Healing the Soul and the Marriage.
Prov. 12:15 says, "The way of a fool [jerk] is right in his own eyes." Thus, a person's unwillingness to listen to others, to face his sins, and to correct them turns him into a royal jerk.
In Matt. 5:27-32, Jesus makes it clear that a man is committing mental adultery when he is jerking off to a woman he does not have a moral right to. And even if he is visualizing his wife, as he might try to imply, he is pursuing sex with himself while denying her a loving husband. How outrageous!
Jesus admonishes men that it is better to pluck out their eyes and cut off their hands than to lose their souls. This is obviously talking about masturbation to images of a forbidden woman. The logical conclusion in this context is that mental adultery is clear grounds for divorce for sexual unfaithfulness. Sexual addiction presents a serious violation of the marriage covenant.
I know only one preacher, Oscar Miles, who dares to teach what this passage means in regard to masturbation and marital faithfulness. I am going to interview him August 9th on my blogtalkradio program when we talk about "Is my husband a sexual addict?" I know only one other who has taught about mental adultery.
Surely, male ministers are this ignorant of what this passage means, especially when wives come to them asking for help with sexual duds. Some women have sat in the office of every new preacher who moved to their congregation asking for help with their husband's sexual sin against them. Every time they hear yet another preacher play on her ignorance of how men act and protect her abusive husband.
Essentially, this male silence has taken advantage of feminine naivety and sucker punched Christian women. Trapped in miserable marriages, their children have suffered the most. A man who doesn't know how to love his wife, doesn't know how to love his children. The whole family is starved for masculine affection. Talk about giving a free ride to ungodly husbands when religious leaders tell wives they have no grounds for divorce and to go home and be submissive to this kind of unloving filth in the home! How outrageous!
God's people are not bound by the ignorance and cowardice of their religious leaders who condone the sins of jerks in the home. God does not trap any wife in marriage to a jerking off jerk. It is time to EMBARRASS the alligators. Enough said, Ladies, about taking care of the sin in your home?
You and I have alligators to embarrass. See you Tuesday evenings at BlogTalkRadio.com at 8 p.m. CST. Search on Patsy Rae Dawson or Embarrass the Alligator to see current and archived programs.
Always in God's service,


Permission to Reproduce Porn-induced frigidity with the wife—What Christian women want to know about sexual addiction by Patsy Rae Dawson. Copyright © 2011 Patsy Rae Dawson LLC. All rights reserved.
Porn-induced frigidity with the wife—What Christian women want to know about sexual addiction by Patsy Rae Dawson is available at EmbarrasstheAlligator.com. It may be copied for noncommercial use only, provided you do the following: 1. Retain all copyright, trademark and propriety notices; 2. Make no modifications to the materials; 3. Do not use the materials in a manner that suggests an association with Patsy Rae Dawson LLC; and; 4. Do not download quantities of materials to a database, server, or personal computer for reuse for commercial purposes. You may not use this material in any other way without prior written permission. For additional permissions, contact Patsy Rae Dawson LLC at Patsy@EmbarrasstheAlligator.com.